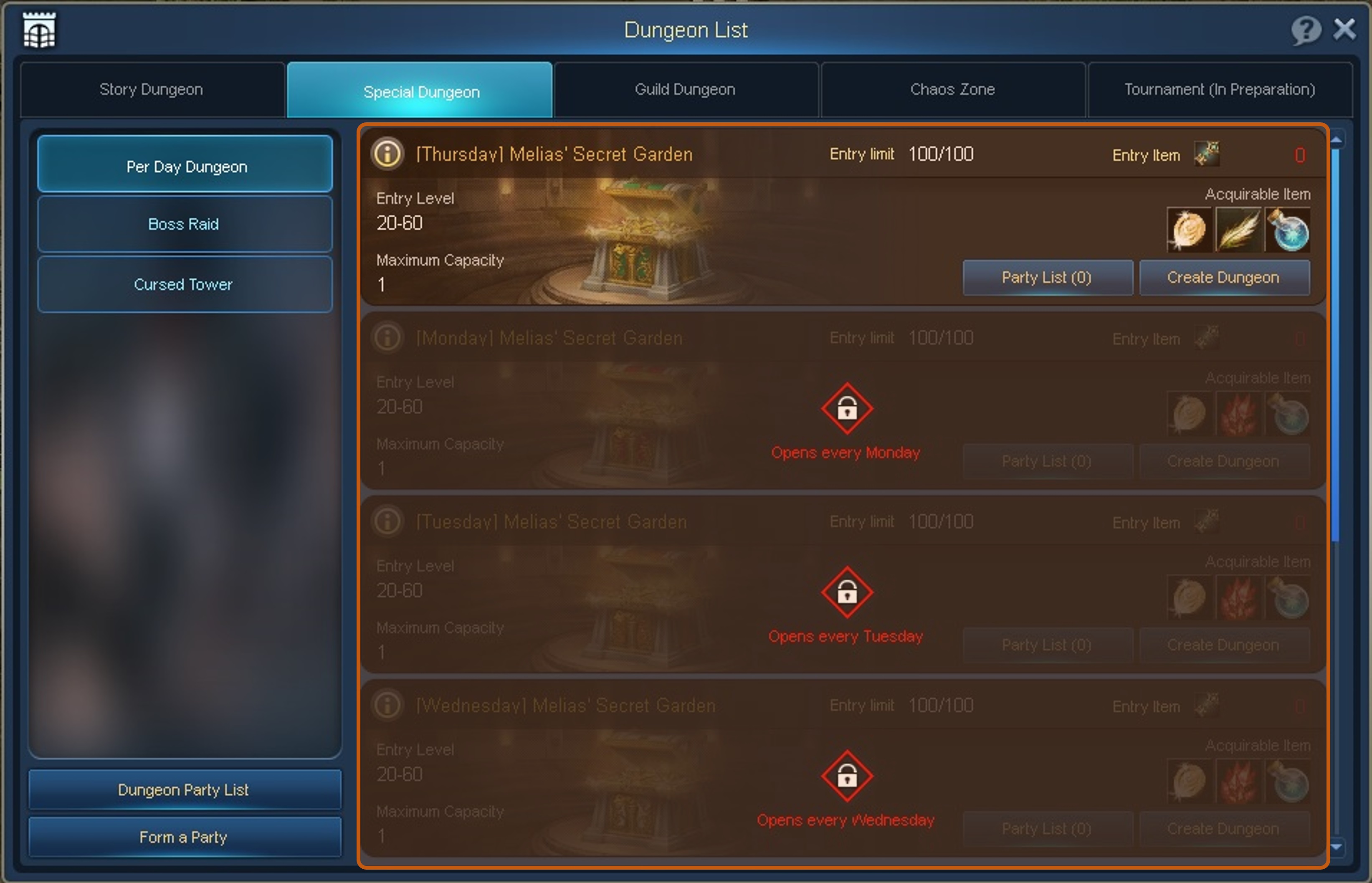 ■ A solo Dungeon playable once per day.
■ Day Dungeons are highly efficient Dungeons where Players can find Enhancement Material such as Zard Boxes and Heim.
■ Different Day Dungeons open for different days of the week, and the items found also differ.
■ A special entry item, Melias' Offering, is required to enter.
■ Special Item Drop
Dungeon Name

Level Requirement

Drop Item

[Monday] Melias' Secret Garden

20~60

Magic Coin

Armlet Fragment

Special Additive

[Tuesday] Melias' Secret Garden

20~60

Magic Coin

Armlet Fragment

Special Additive

[Wednesday] Melias' Secret Garden

20~60

Magic Coin

Armlet Fragment

Special Additive

[Thursday] Melias' Secret Garden

20~60

Magic Coin

Wing's Essence

Special Additive

[Friday] Melias' Secret Garden

20~60

Magic Coin

Wing's Essence

Special Additive

[Saturday] Melias' Secret Garden

20~60

Magic Coin

Wing's Essence

Special Additive

[Sunday] Melias' Secret Garden

20~60

Magic Coin

High Purity Abrasive

Ether Hardening Powder