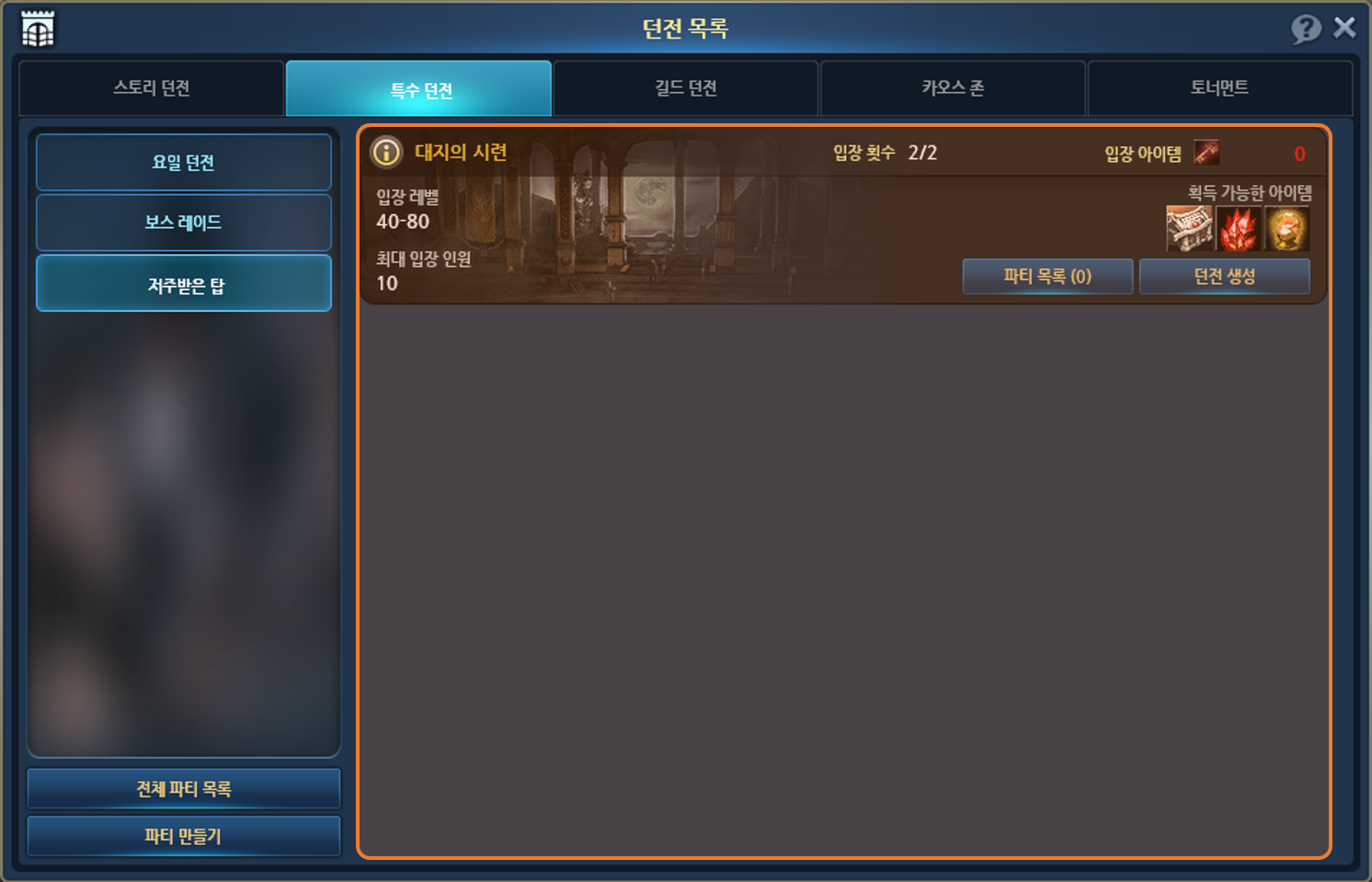 ■ A place where the Trials of the Elements are carried out. Elemental Keys are needed for entry.
■ A Reward Box containing a 1st~3rd Weapon/Armor is granted upon clearing the Dungeon,
■ with a higher chance to contain High-Grade Equipment than those from Story Dungeons.
■ Other Elemental Trial Dungeons are to be continuously added through future updates.
■ Drop Item
Dungeon Name

Level Requirement

Drop Item

Trial of Earth

40~60

Equipment Box (Trial of Earth)

Armlet Fragment

Special Additive