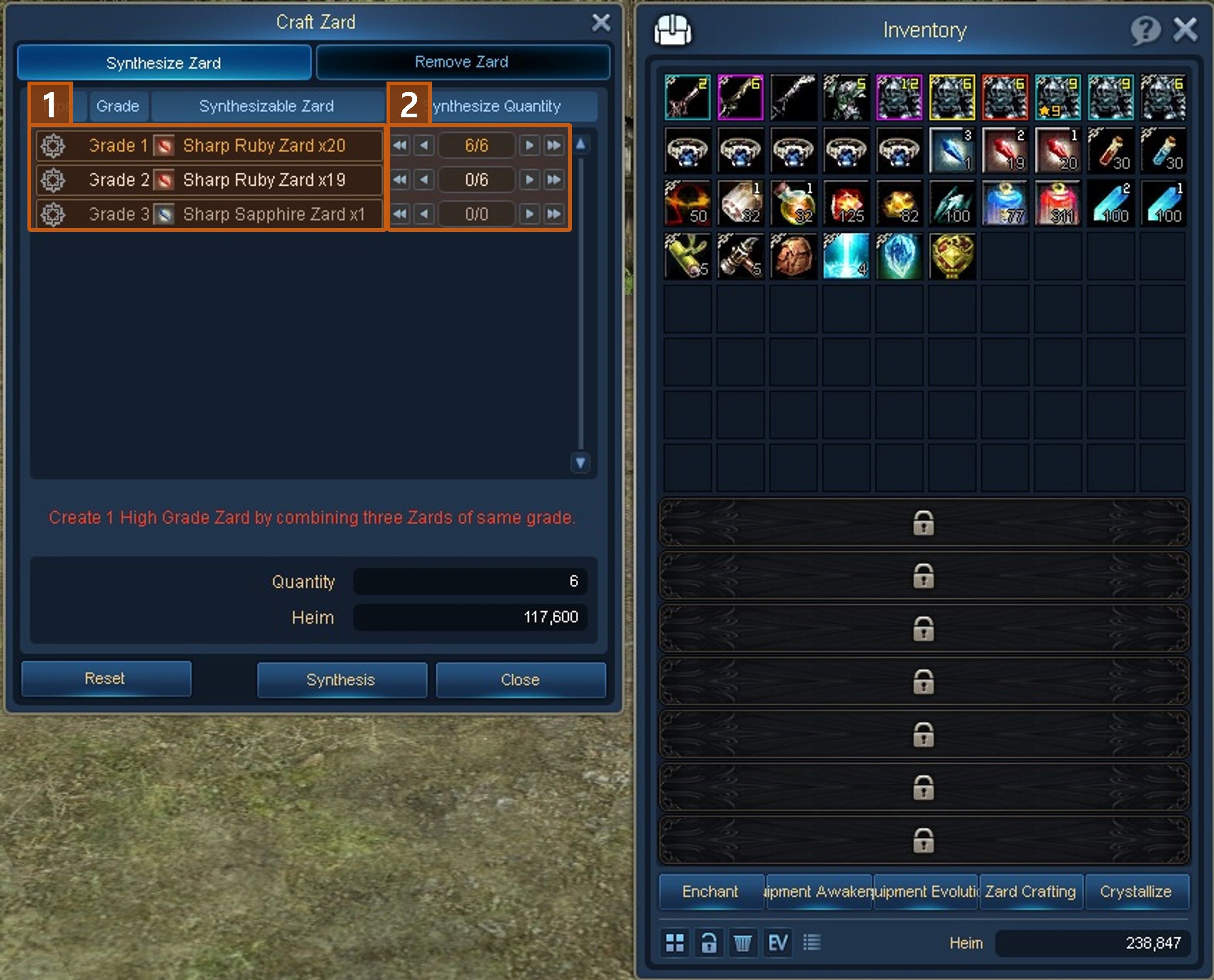 ■ Zards can be equipped into Weapon/Armor/Accessory Sockets to grant Additional Effects.
■ Equip various kinds of Zards to gain the Effects you need.
① Shows the types and amounts of Zards in your Inventory.
② You can select the amount of Zards and Synthesize.
- You can obtain a Zard of a higher Grade by Synthesizing 3 Zards of the same type.
■ Zard List
Zard List

Equippable Item Type

Zard Name

Zard Effect

Weapon/Armor

Plentifulness Zard

Increases Heim Gain

Knowledge Zard

Increases EXP Gain

Spell Zard

Increases Skill ATK

Falcon Zard

Increases Critical Chance

Meditation Zard

Reduces MP Cost

Spell Enhancement Zard

Increases Skill Enhancement

Spell Resistance Zard

Increases Skill DEF

Onslaught Zard

Increases Base ATK

Protection Zard

Increases Base DEF

Full Moon Zard

Increases Max MP/SP

Sun Zard

Increases Max HP

Accessories

Liberation Zard

Reduces Received Debuff Duration

Mental-Focus Zard

Increases Inflicted Debuff Duration

Evasion Zard

Reduces Critical Chance When Attacked

Oblivion Zard

Reduces Skill Cooldown

Sharp Onyx Zard

Increases Darkness Elemental ATK

Sharp Emerald Zard

Increases Wind Elemental ATK

Sharp Topaz Zard

Increases Earth Elemental ATK

Sharp Sapphire Zard

Increases Water Elemental ATK

Sharp Ruby Zard

Increases Fire Elemental ATK
※ The values for the effects increase with the Grade of the Zard.
---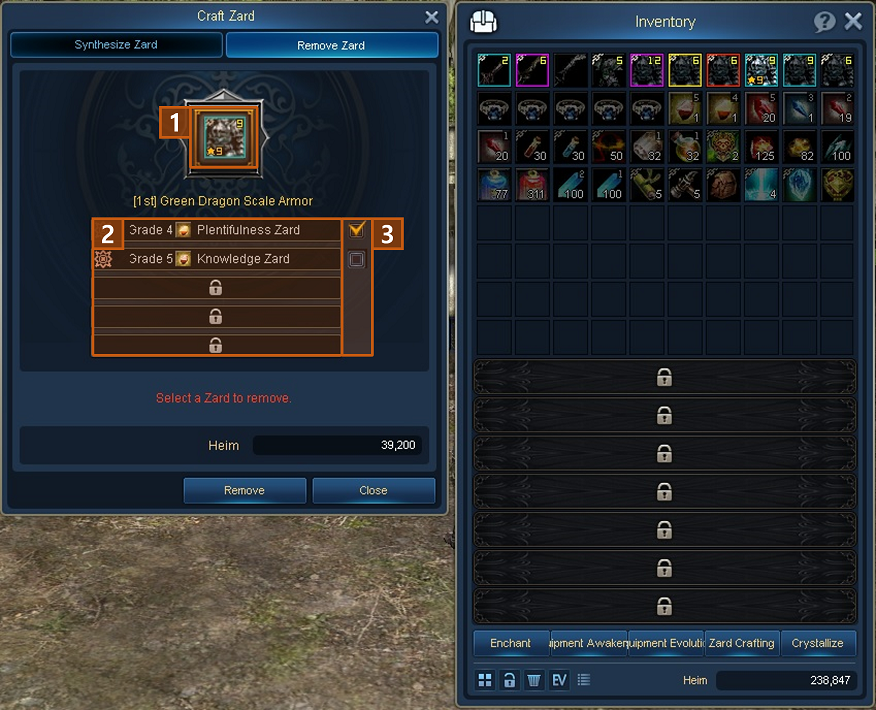 ■ Zards Equipped in Weapons can be removed through Zard Removal.
① Place the Item you want to remove the Zard from.
② You can check the Zards equipped in the selected Item.
③ Check the box next to the Zard you want to remove.